A new study published by Blanquerna university shows a main headline: distrusting news media during the pandemic is a fact for countries like Spain, Hungary and Belgium. Results also show very low level of awareness about media and press councils, their role and the mechanisms complaints. More information can be found on the presscouncils.eu website.
The Digilab research group of the School of Communication and International Relations Blanquerna – URL has conducted a survey of 2,400 people. The countries represented in this questionnaire are Hungary, Belgium and Spain, with 800 representatives in each case.
Main results of this research were presented on March 17 and 18 at the Free European Media 2022 international congress, Gdansk (Poland) (#FreeEuroMedia2022). This research is part of the project 'Media Councils in the digital age'.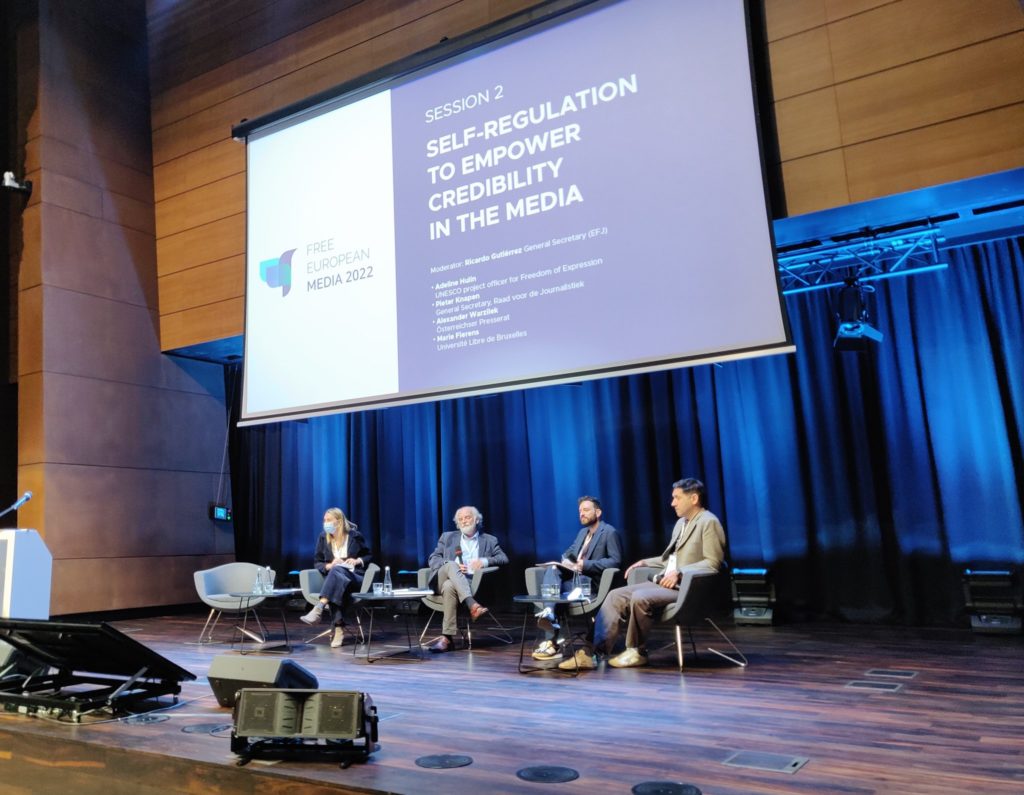 Aleksandra Dulkiewicz, Mayor of Gdansk, started an act organized by European Federation of Journalists (EFJ) and Free European Media in cooperation with Council of Europe, European Commission (EU), the European Centre for Press and Media Freedom (ECPMF), Nordic Council of Ministers (NMR), Nordic Journalist Centre (NJC), Self-Goverment of the Pomorskie Voivodeship, European Solidarity Centre (ECS) and City of Gdansk.
Different personalities from all over Europe met with a background issue that could not be made invisible: Russia's invasion of Ukraine. Mogens Blicher Bjerregård, President, European Federation of Journalists (EFJ), Krzysztof Skowroński, President, Polish Journalists Association (SDP), Adeline Hulin, UNESCO project officer for Freedom of Expression or Pieter Knapen, General Secretary and ombudsman, were some of the participants.
The main topics of conversation were: 'Launch of the European Media Freedom Act', 'Self-regulation to empower credibility in the media', 'Trust in Journalism and Media Viability', 'Media Literacy, Media and Dialogue for Democracy' and ' Media Freedom and safety as a prerequisite for democracy'.
General conclusions
Digilab's participation was represented by Dr. David Puertas Graell through the session 'Self-regulation to empower credibility in the media'. Some of the general conclusions of the presented study were:
Overall decrease in trust on news after outbreak. Although it does not affect the same all countries and each one entered covid with a different situation, the actual perspective about trust on news is overall negative.
Apart from growing distrust, there are more specific issues that citizens complain related with news media coverage of covid:
Spain: It is the country where the level of distrust in the media has increased the most with respect to the course of the pandemic. This can be explained considering that it is also the country where the media is considered to have been most influenced by its editorial line when reporting on the coronavirus pandemic. In addition, this complaint does not remain exclusively in the media. Respondents also point directly to the speeches made by journalists. In this sense, there is a significant perception of information saturation regarding Covid-19.
Belgium: Respondents in this country show an increase in mistrust of the media before the pandemic and nowadays. This does not directly affect the general values of trust in the media. In other words, it is those who had an intermediate opinion and who preferentially consume other types of television programs other than news programs, in addition to social networks, who represent this change. In addition, the previous sources of information consumption also explain why almost 50% of those surveyed think that the information is full of sensationalism.
Hungary: Hungarians are the ones who show the least degree of agreement with the idea of information saturation during the pandemic. Despite this, they are the ones who most detect sensationalist techniques in the way in which the media have treated the subject. In this sense, Hungary is a good example to consider the perception that the media have been conditioned by their editorial line when reporting on the coronavirus pandemic. For this, it is essential to remember that the Hungarian government has made controversial decisions regarding its position during the outbreak.
High levels of perception of being exposed to disinformation. Bigger in those countries with higher distrust on news media. We found here that the higher the previous situation of distrust, the higher is going to be the perception of having received disinformation about covid-19. Apart from media trust, another aspect that influences the perception of receiving disinformation is ideological positions. This has different effects in each country that can just be explained in relation with the political situation in each country and the party in government.
Overall low levels of awareness about media and press councils. More efforts need to be done in all countries in order for citizens to know more about this self-regulatory bodies.
"Transparency is the new objectivity in journalism"

Peter Knapen, General Secretary and ombudsman, Raad voor de Journalistiek
In general terms, these two days of conference served to address issues such as the still traditional financing of the media, and the problems that this entails, the differences between advertising and journalism, and how the media are used to working in a self-promotion logic. In this sense, the media increasingly enhance their strategy as brands and suggests a needed redefinition of journalism. Accordingly, Pieter Knapen added: "Transparency is the new objectivity in journalism".
Another interesting aspect was How to create a quality journalism? In relation to this, the mention of the lack of political involvement to organize the market was important. In this sense, other concepts such as the economy of attention and infotainment, contextual to our current media system, are presented as determinants to take into account.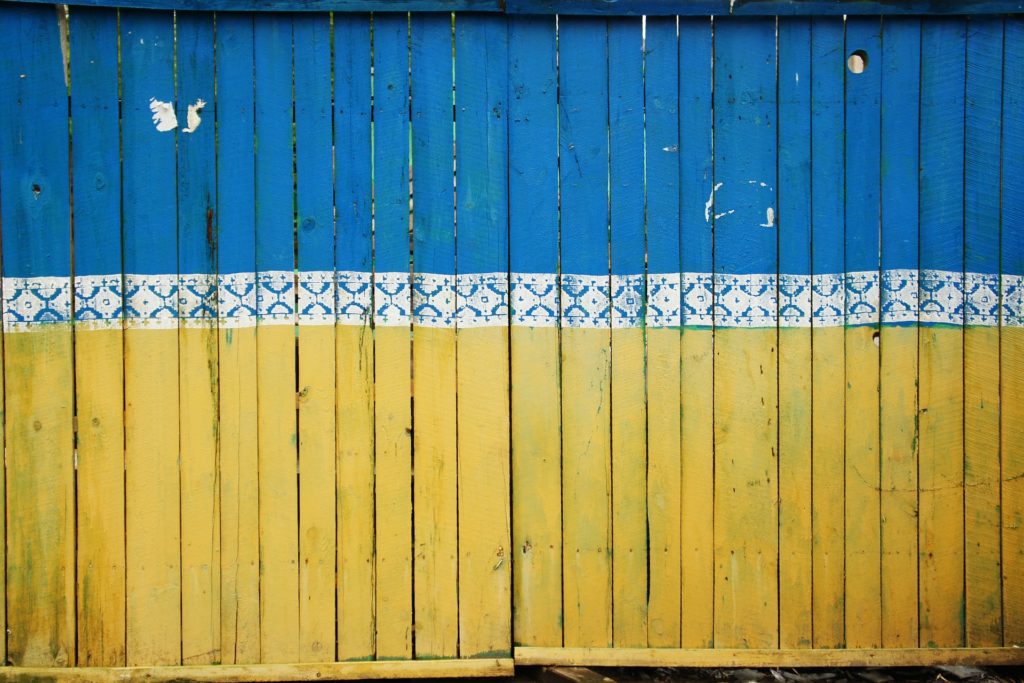 In this context where fake news means unwanted news, it is necessary to approach polarisation. In addition, the idea arose that instead of banning fakes news, promoting quality journalism is essential. The education of society through media literacy is a clear objective to distinguish propaganda and information. In other words, to learn to differentiate between facts and fakes.
Finally, an imminent action was urged, mainly focused on the collaboration between countries and civic society, especially motivated by the situation experienced by the Ukrainian civilization and national and foreign journalists in that context.
Relacionados